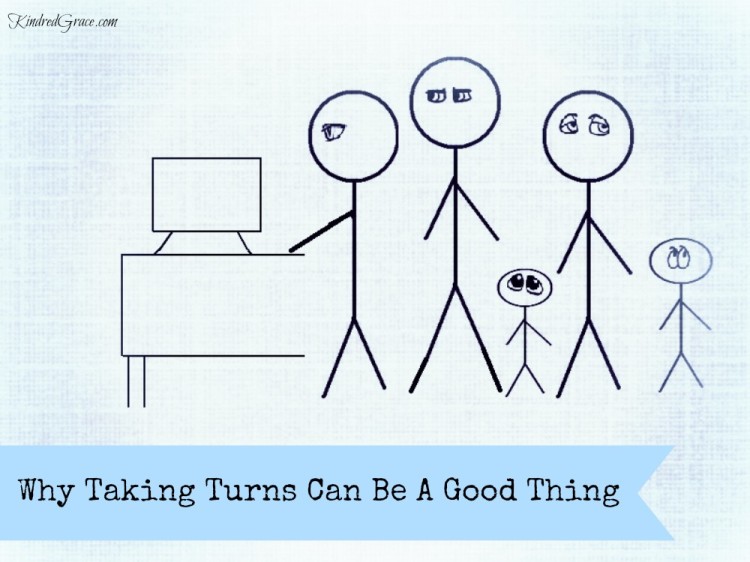 I don't have an iPhone. (Actually I don't have a cell phone at all. Shh, don't tell!)
That's okay though. I usually stay home all day, so I can just use my house phone.
Something that would be nice though? Wireless internet.
You see, there are three adults in my house, and we have only one desktop computer that can access the internet.
Yeah, you can be sure we're all pretty good at arm-wrestling over that computer. We practice rock-paper-scissors, bribing, musical chairs, whatever works.
Ultimately though, it all comes back to taking turns. Every day I have to wait for the others to finish their "stuff", so that I can do my "stuff". (And they have to wait for me.)
Thankfully, I have a little laptop that I can do the bulk of my actual writing on. If I need to write an email, I write it on my laptop, then I put in on my portable flashdrive. Then when I get my "internet time", I transport the text from my flashdrive to my email composer. If I need to write a blog post, same basic story. It saves time, and it keeps me from getting frustrated when someone else needs the computer ASAP and interrupts the all-important creative process.
My husband has offered numerous times to get a wireless internet router for us, so that I can more easily access the internet on that handy laptop. Every time he suggests that, I think about the possibilities. I wouldn't have to use my flashdrive to transport my files all the time. I wouldn't have to stop what I'm doing every time someone else needs to use the internet. It would make my job much more convenient.
But something, deep inside me, always whispers, "No."
Why?
Because I have a life, and I don't want my "internet life" to encroach on that blessed responsibility.
There are so many articles, reports and studies coming out about the impact of always-accessible internet on humanity. Some of the articles make me want to cry. We even have a new neck and shoulder problem called "turtleneck syndrome". (It's supposedly caused by the way people hold their heads while they're looking at their phones, laptops, etc.) I don't know about you, but that's scary.
Yes, I have a blog, Facebook, all that. And yes, I have a business that I manage online.
And yes, sometimes it's frustrating to wait in line like a kid for my turn at the computer.
But, despite all that, I'm thankful for the way my family has things set up. I'm thankful for taking turns. It helps keep my life balanced and disciplined. And it helps me be a good example for my copycat children.
Maybe I'm just unnecessarily concerned. Maybe I need to just accept that times are changing.
But even if that is true, I can't help but constantly ask myself: "Where should my true focus be?"
And where is it now?
If you're interested in reading more on this subject, check out the following links: