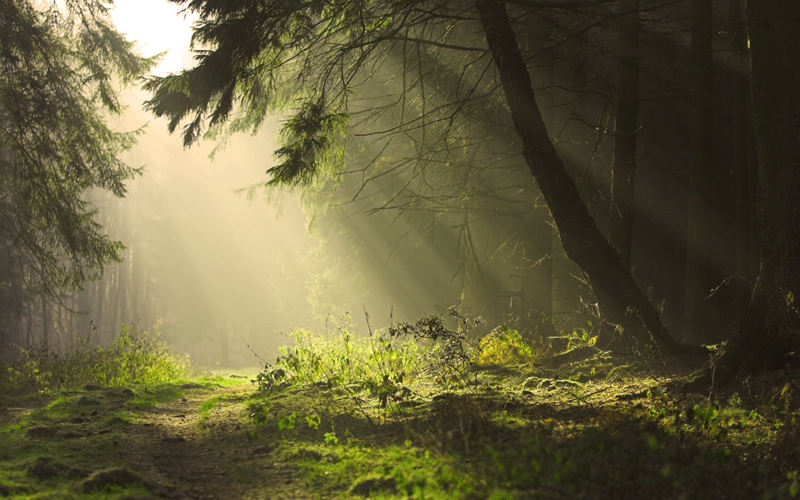 If we were to meet this afternoon, you would think I have it all: an incredibly loving husband, a beautiful little daughter, a warm and comfortable home. And you would be right. But what you wouldn't know and couldn't see, would be the lonely years of fear in my past. If you were here today we would sit down on the couch, hands cupping lattes, sun streaming in, and I would tell you my story…
About the years as a child dreaming about what the future might hold. The teenage years staring in the mirror, deeply troubled that I didn't feel beautiful. In my twenties, as friends all around me were walking down aisles and setting up homes. And perhaps you could relate to the intense fear I could never express to even close friends. Fear that no man would ever see me, that I would live with my parents until my hair turned gray, that my life would be characterized by depression rather than laughter. So many nights I would lay in bed and dream, then cry because if I never married I truly didn't know what I was going to do with my life.
Now comes my favorite part of this little story, because just as He does so often, Jesus met me in that place of hopelessness. There was no flash of understanding or angel visitation, but when my pain grew so great that I couldn't carry it, God gently drew my heart to Himself. Contrary to so much of what I had been taught growing up, it became clear to me through prayer and listening that God didn't want me to give up my dreams or bury my heart's desire. He just wanted me to hold them with an open hand, to let Him carry the weight of unanswered questions, and most importantly to learn to connect with Jesus mentally and emotionally. This place of surrender scared the daylights out of me, and yet somehow I took the leap…and found solid ground underneath me.
Over time so many changes appeared. Prayer had always been a responsibility rushed through; now I lost track of time pouring out my heart and receiving comfort. I filled my life with as many nurturing things as possible, because with or without a husband I had a new vision for the woman I was meant to become. This included healthy friendships, lots of books and beautiful music. And despite years of crippling body issues, I began going to the gym and finding clothes that worked with my body type. When opportunities for travel or challenging projects came up, I took them. Because I could. Because I had finally surrendered to the fact that we don't get to choose our futures. That so much is outside of our control. And I had surrendered to the possibility that I might never have what I most wanted. It was all placed under the control of my Counselor and Creator, the God who brought victory from tiny armies and made the sun stand still.
And this same God continued His miracles in eventually giving me my heart's desire. You may think this is where the story ends, riding off into the sunset, birds singing and music swelling, but the adventure continues. Because unbeknownst to me, there are just as many challenges and frustrations in living the dream as there were longing for it.  Whoever said you can be more lonely married than single wasn't trying to make you feel better; it's true. But what is also true is that God will meet you in those places of loneliness. He knows that as you surrender, taking that scary leap into the unknown…you will find the truest joy.