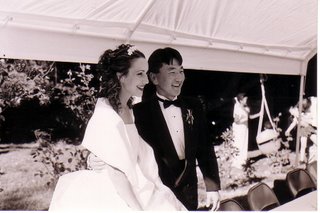 the story of Daja & Gana Gombojav
To a poor Mongolian pastor who made about $30 a month and a poor American girl who worked part time this seemed an insurmountable amount of money. So, we prayed. We wrote letters. And we kept our hearts warm for one another while we waited for God to do something.
We become the story we feed on. Marital love satisfies longings like no cheap imitation can. So the Real Story, the cosmic romance, fills us like no other story can.

What story will I feed on? What story will I become?