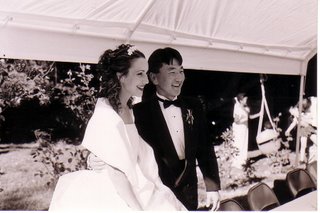 the story of Daja & Gana Gombojav
To a poor Mongolian pastor who made about $30 a month and a poor American girl who worked part time this seemed an insurmountable amount of money. So, we prayed. We wrote letters. And we kept our hearts warm for one another while we waited for God to do something.
My favorite love stories are true ones. In fact, I've probably read or heard the stories of nearly 150 Christian couples, each one as unique as a fingerprint. Some couples called it "courtship," some called it "dating," and some met and married long before the terms acquired their present meanings. God's kindness is evident in them all.
(Elisabeth in "His Love Stories" at Boundless.org)