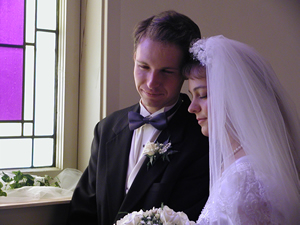 the story of Josh and Christina
To my surprise, Mr. Dickey actually considered me as a possible candidate for his daughter after we met together! For a couple of months, we kept up active discussions about my beliefs, goals, and purpose. During this time Christina did not know of our activities. When Mr. Dickey gave me permission to begin a relationship with Christina, I was scared to death because I had never done this kind of thing before!
When it comes to love stories, there isn't a perfect way. Every single one of us will walk into every single relationship as a sinner or a sinner saved by grace. That's it. There is no other option.
(Natasha Metzler in "How to Read Love Stories")