the story of Melanie Maher & Nathan Maxwell
When Nathan began praying about buying the house across the street from us last fall, the Lord started impressing on his heart that it was time to marry. This was not exactly what Nathan thought was going to be a result of his praying about a house purchase!
"While over-the-top sentimentality and gushy romantic novels aren't my cup of tea, I do love real-life love stories. They're unique, authentic, and often humorous. They display God's endless creativity mixed with the realities of life in a fallen world. They give hope that true love should be highly esteemed."
(Jeannie in "Humorous & Authentic Real-Life Love Stories")
Looking for more love stories?
Visit the love story collection, find love stories in print, or browse more love stories in the same category as Melanie Maher & Nathan Maxwell's: Love.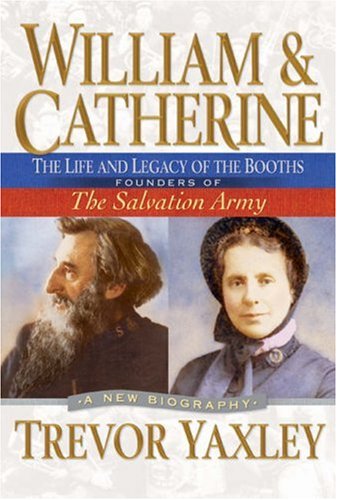 The amazing beginnings and growth of the Salvation Army are told through the stories of its founders, William and Catherine Booth.
Find on Amazon