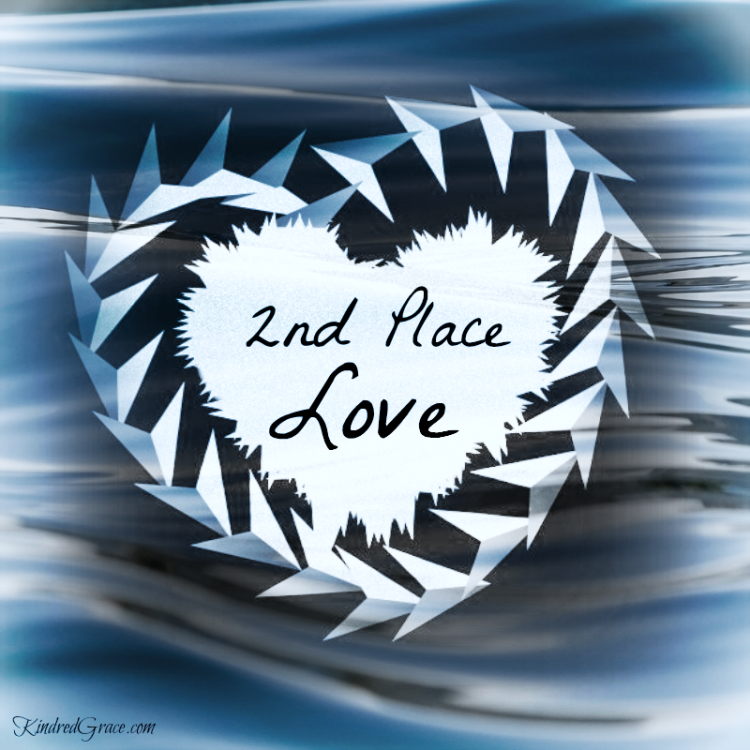 I don't like being second place.
As a kid, I was known for being competitive. As an adult, I'm known for being an overachiever. I want to be the best… always. But it's not possible to be the best in everything. There are millions of people in this world, and it is impossible for me to be "enough" to all of them. Why? Because I'm not perfect.
This is a hard realization for a competitive, overachiever such as myself. But it's even harder where it concerns my family. You see, although I accept that I can't be the best woman in the world. I still want that "best" slot where it concerns marriage and motherhood. I want to be appreciated and admired for all that I do. I want that number one position in my family's hearts. I deserve it, don't I?
Um… no… I don't. And here is why.
God is the only one worthy of that number one position.
Honestly, I've always told myself that I want God to be number one, and that I want to be number two. But my actions don't always back up my words. Because I still have that drive to be number one burning in my heart.
I still want to be the best wife. But God had made me to be me.
I still want to be the best mother. But God had made me to be me.
I still want to be the best friend, sister, daughter, etc. But God had made me to be me.
Most of all, I want to be the very best lover, the one that keeps giving and giving.
Oftentimes, I put my desires to be the best above God's plan for my life. And I dismally fail myself, and my expectations, every time.
The Scene Brightens
Lately I have learned that love is a funny, largely-misunderstood concept. We're taught it's a comparative thing, but it doesn't have to be. Sure, we're supposed to love God more than everything else, but that doesn't mean our heart is divided into easy-to-understand sections.
In fact, our heart is never supposed to divide at all. It's supposed to grow.
When I met and married my husband, my heart underwent an amazing change. I learned to love more. I didn't love my parents less. I didn't love my siblings or friends less. I learned to love them all more.
When I had my first child, my heart grew bigger. When I had my second child, it grew even more. Somewhere along the way I became disillusioned with the world around me, and my heart began to know bitterness for the first time. I felt hurt, and the hurt made it hard to show affection. But…my heart still grew. In fact, it became powerful, and breathed with a life of its own.
Even while I was failing, I was also winning. Why?
Because although I've always wanted to be the best lover, when I experienced the failures of life, I discovered that the best lover is Jesus.
My love will always, always be second place to His. God's love is always enough. It is not reliant on reciprocation or on appreciation. It keeps giving and giving, enlarging your heart more and more. It enables you to continue on, even when you've been hurt. True love cannot be bound. It always trusts, always hopes, always perseveres, it never fails. It will always overcome pain and hurt.
Consider the words of the Master:
"These things I have spoken unto you, that in me ye might have peace. In the world ye shall have tribulation: but be of good cheer; I have overcome the world." (John 16:33)
There's a condition to becoming a conduit of that special, overcoming love, though. You have to get your own love out of the way. You have to bow to second place. You have to accept that you are not enough and that only God is enough. It's humbling…trust me.
Therefore, lately I have accepted that although I may be required to do my best, I am not required to be the best. I don't have to be the best writer in the world, or the best friend, or the best sister, or the best mother, or the best wife. I just have to do all that I can, and let God take care of the rest.
He's the best lover. His love is first place. My love is second place, and that's okay.