"Jeremiah!" they called. "Come back! There's nothing out there but sand!"
The desert prophet ignored their cries and continued his stumbling journey away from the city. His grimy, wrinkled face hadn't been washed in ages because of a recent drought over the land, and his legs wobbled from lack of food. The holy city behind him looked no better than he did. It was in ruins, cast down by a foreign power with no regard for the old or young.
Jeremiah didn't know what he was looking for as he wandered into the rocky wilderness near his home. The fiery pillar maybe? The burning bush? Some direction from God?
Finally he sat on a giant rock nearly a mile from derelict Jerusalem and began to cry. The dirt on his face smeared into mud as he wiped his teary eyes.
"Eikha!" he sobbed, the Hebrew word bursting out of his heart, broken and raspy.
And thus possibly began the book of Lamentations in the Bible.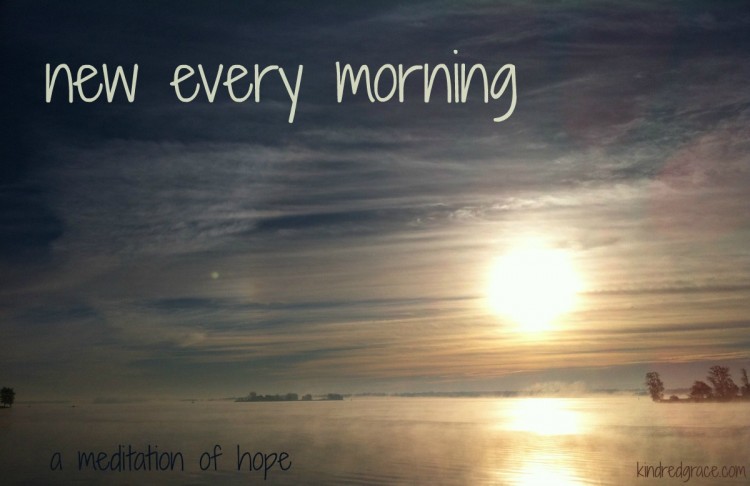 The hotness of the afternoon sun blazed hot on Jeremiah as he looked towards his home and wailed, "How lonely sits the city that was full of people! How like a widow is she who was great among the nations! The princess among the provinces has become a slave!" (Lam. 1:1)
More mournful words tumbled out of his mouth. His chant continued into the evening as he remembered his people's sins and God's ensuing punishments. Darkness fell about him as he babbled like a madman. Midnight passed and still he sat there, alone in his troubles. Sorrow overwhelmed him. He bitterly wept until he ran out of tears, then he stared into the gloom and murmured, "I am the man who has seen affliction by the rod of His wrath. He has led me and made me walk in darkness and not in light." (Lam. 3:1-2)
The very thought of his misery angered him. He jumped to his feet and began to pace, continuing his rant towards the heavens. "Surely He has turned His hand against me time and time again throughout the–" (Lam. 3:1-2)
Suddenly his feet tripped him up. The old man fell. Sand splashed in his face and piled on his beard. He lay there a long moment, feeling the depression welling up inside him again. His gnarled hand reached out towards the stars as he remembered the promises given to his forefathers so long ago. Promises that now seemed impossible to fulfill.
"He has aged my flesh and my skin, and broken my bones. He has besieged me and surrounded me with bitterness and woe. He has set me in dark places like the dead of long ago. He has hedged me in so that I cannot get out; He has made my chain heavy. Even when I cry and shout, He shuts out my prayer. He has blocked my ways with hewn stone; He has made my paths crooked." (Lam. 3:4-9)
Exhaustion consumed Jeremiah. He rested his head in the sand and gradually fell asleep, still murmuring his lamentation.
Eventually, soft ribbons of light began to creep over the horizon. Wilderness birds twittered to each other. Their song awakened Jeremiah, though he did not open his eyes. A breeze blew through his tattered garments. He remembered the misery of the night before, but he forced himself to also remember the God of Israel. The God of his forefathers. The God he knew saw him and his problems.
"Remember my affliction and roaming, the wormwood and the gall. My soul still remembers and sinks within me. This I recall to my mind, therefore I have hope. Through the Lord's mercies we are not consumed, because His compassions fail not. They are new every morning; Great is Your faithfulness."The Lord is my portion," says my soul, "Therefore I hope in Him!" (Lam. 3:19-24)
Somehow, as Jeremiah whispered those words, God-given peace infiltrated his soul. He opened his eyes to see that light had come to the world again. Not only that, but the rising sun was covered by misty rain clouds, promising water.
He scrambled to his feet, ignoring his cramping arms and legs. His faded eyes squinted towards the hope on the horizon as his lips continued to utter praise. "The LORD is good to those who wait for Him, to the soul who seeks Him. It is good that he waits silently for the salvation of the LORD." (Lam. 3:25-26)
He couldn't keep quiet for much longer though. As strongly as he had felt sadness and anger the night before, he now felt joy and gratitude. He knew His God a little more than before. He had uncovered a hidden treasure, a crucial piece of the puzzle of life. "The Lord will not reject forever, for if He causes grief, then He will have compassion according to His abundant lovingkindness. For He does not afflict willingly or grieve the sons of men." (Lam. 3:31-33)
And so, Jeremiah ran back to Jerusalem with a message for the people. "Let us search out and examine our ways, and turn back to the Lord; Let us lift our hearts and hands to God in heaven." (Lam. 3:40-41)
Somehow, through the ages, those words of mercy and hope have lasted longer than any others. That song of faith has been sung throughout the entire earth in many different languages. It reminds us that His anger is but for a moment, His favor is for life; weeping may endure for a night, but joy comes in the morning (Psalm 30:5).
Out of the depths I have cried to You, O Lord;
Lord, hear my voice!
Let Your ears be attentive
To the voice of my supplications.
If You, Lord, should mark iniquities,
O Lord, who could stand?
But there is forgiveness with You,
That You may be feared.
I wait for the Lord, my soul waits,
And in His word I do hope.
My soul waits for the Lord
More than those who watch for the morning—
Yes, more than those who watch for the morning.
O Israel, hope in the Lord;
For with the Lord there is mercy,
And with Him is abundant redemption.
And He shall redeem Israel
From all his iniquities.
(Psalm 130 NKJV)
Wait for Him, people of the Most High. His promises never come back void. If everything always went well, we wouldn't know what a blessing hope is. Only after the darkness of night can we fully appreciate the light of morning.