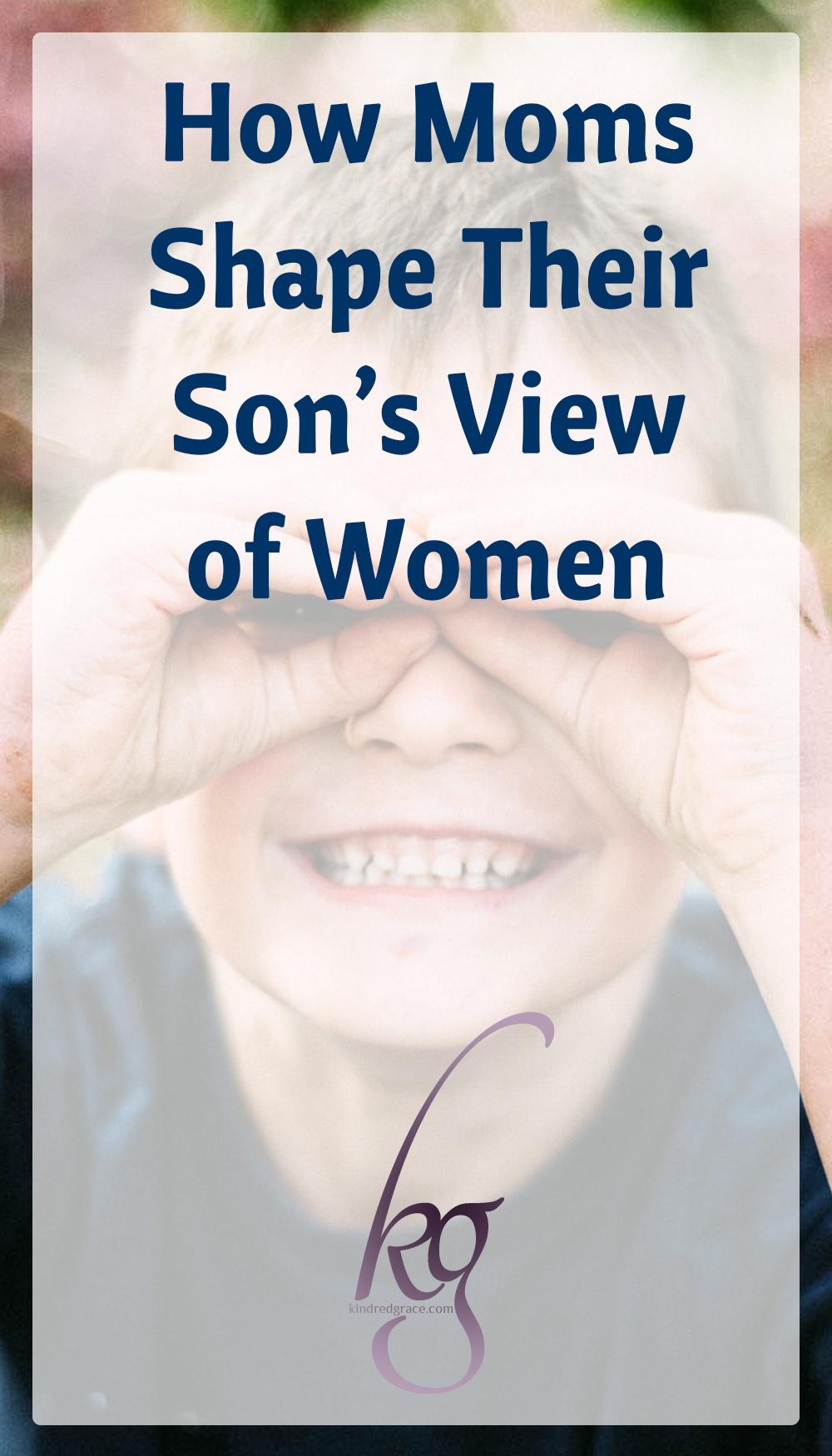 Little arms wrap around my waist as my young son hugs me from the side. I'm busy changing his baby brother's diaper, so I hardly pause to ruffle his hair.
"You're beautiful, Mommy," he suddenly says.
That surprises me. I look down into my boy's sparkling eyes. Honesty brims in his heartfelt gaze. He means what he said with everything in him. "Um… thank you, son," I reply.
He bounces off to go play. The moment has already faded from his memory, but it doesn't fade from mine. I think about his words as I continue changing the baby's diaper.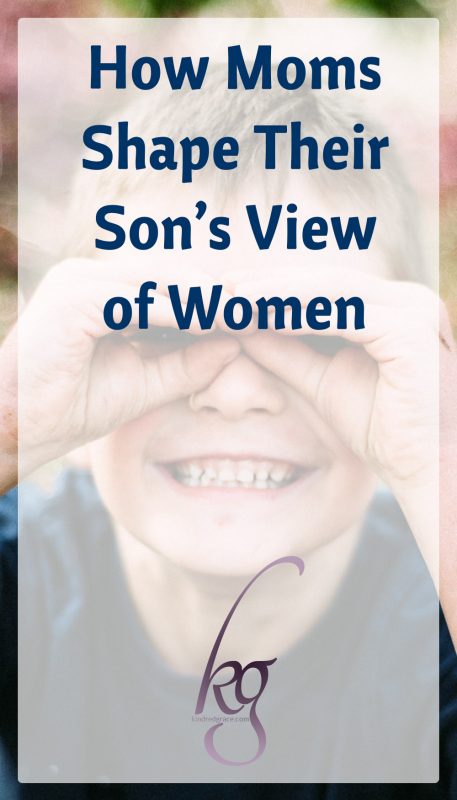 Son's First Love
I've heard it said that a mom is her son's first love, and although I've always enjoyed the experience, only recently have I begun to understand how to utilize this opportunity for my boy's good.
You see, since I am a woman, I am not only his first love, I am also his main example of womanhood. I am the one shaping his view concerning women. This is an active process, not a passive one. Each interaction we have lays a brick in his foundation of understanding male/female relationships. The way he sees me will tint the way he sees every other woman he physically, mentally and spiritually interacts with for the rest of his life. I am even more important to him than I realized.
Modeling Beauty
When you ask the average person to describe a beautiful woman, most of them would not describe a harried mother in her spit-up soaked pajamas changing a smelly diaper. However, somehow that was the word my son chose to use when he saw me that day. Somehow he appreciated what he was seeing and his young, untainted-by-stereotypes mind classified it as beautiful. Why?
Probably because I am modeling beauty for him. God made women to be beautiful inside and out. And I, as a mom, am my son's main example of feminine beauty. I show him what it is. If beauty is in the eye of the beholder, and love is beauty's most ardent admirer, then my son's love-soaked lenses see true beauty in the most natural of places. My smiles and loving embrace mean more to him than my weight or the amount of acne on my face. If you ask about my hair, he won't talk about its color or sheen; instead he'll excitedly say, "She lets me brush it sometimes!" In his sight, I am not the most beautiful when I am preening myself, but rather, I am the most beautiful when I am exhibiting love to others. He has the clearest perspective of anyone I know. I hope to help him remain clear-sighted like that by keeping my own eyesight kingdom-focused instead of self-focused.
Sympathetic She-Bear
Hosea 13 very graphically portrays the wrath of God as being akin to a "bear deprived of her cubs". The prophet knew what he was talking about when he penned those words. She-bears are a fantastic representation of a true mother's love. You're in mortal danger if you mess with one of her babies. She will face any danger to assure that her offspring are safe. In fact, moms oftentimes have to be careful concerning perceived threats so they don't tear into the wrong person. It's easy for me to roar when I think that someone is potentially mistreating my son. It's hard to accept that he's not an angel either, and that he's going to have to learn through tough situations just like the rest of us. For his sake though, I must show wisdom in what to protect him from so that he is not over-sheltered or coddled, no matter how much it pains my mother-heart to see him be hurt or disappointed.
Respect for Women
Speaking of my son not being perfect, another essential life lesson he is learning from me is respect for women. He's allowed to speak his mind, but he isn't allowed to sass or shout at me. He's also supposed to be gentle, even when he's excited or playing. I may be bigger than him now, but someday (soon!) he will outgrow me. He needs to be aware that although women are strong, they are also fragile, like a spider's web. His instincts must be trained to protect and respect women, not dominate or manhandle them. On whom does he have the opportunity to practice the trait of self-control? Me. He admires me more than any other female at this point. I have more power to influence him now than I ever will. For the sake of every other woman that crosses his path in the future, I need to wield that power wisely. This doesn't give me an excuse to manipulate him, it means I have the responsibility to teach him what respect is, both by respecting him as a gentleman and giving him someone to respect as a lady.
Mother of Kings
Fathers are integral in their son's lives, and the husband-wife interactions of a boy's parents help model appropriate behaviors, too. But those are perspectives for another day. When I look at the kings of the Bible and I see that each one's mother was mentioned. Why? Probably because she had a substantial bearing on her son's life, just like I have on my son's life. I am raising a servant-king. And God will hold me accountable for how well I mother him, just like he held those women accountable for how they mothered their boys.
Expectations and His Second Love
If you ask my son what a mommy is, without fail he'll declare, "A mommy is someone that takes care of you!" That's the way his heart feels when he thinks of me. He thinks of safety and kindness, snuggles on the couch, food when he's hungry, sympathy when he's sad, and prayers before bed. These will likely be his criteria when he grows up and starts looking for a wife, because these have been what he has experienced with his first love, me.
And I don't know about you, but I would be pretty pleased if my boy married a woman that took care of him like that.
"Mommy, can I marry you when I grow up?"
"No, son. You can't marry your momma."
"Then who can I marry?"
"Well… I pray you'll marry someone like me. Someone that loves you as much as I do."
Photography: JenniMarie Photography