My family goes camping every autumn for Sukkot. Rain or shine, cold or heat, we dig out our gear and spruce up our campers and tents for the week-long Biblical festival of joy, remembrance and community. (You can read about it here in Leviticus 23:33-43 and Deuteronomy 16:13-15)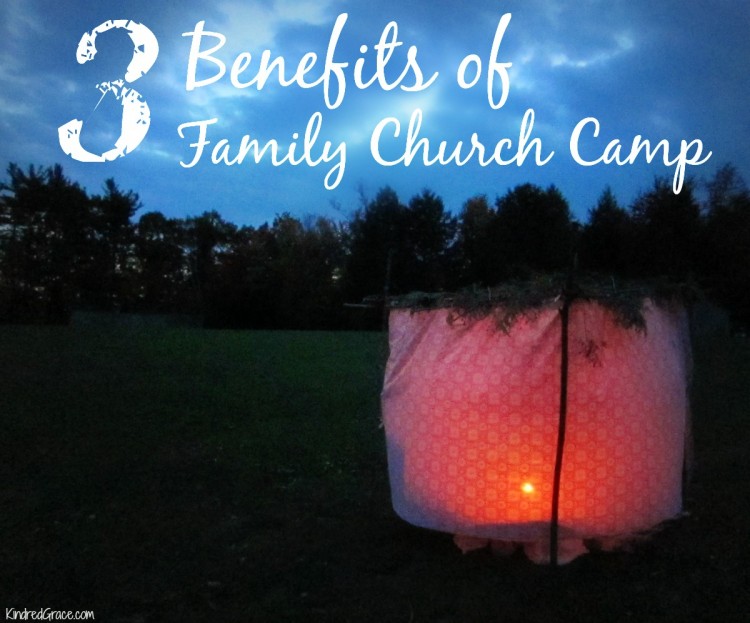 In the past, we didn't know many other people that celebrated this annual pleasure, so we celebrated mostly alone. However, over the last several years we've met many other believers that also feel called to return to the ancient ways, and we have been able to participate in larger, communal camp meetings. This has helped Sukkot become a season to look forward to all year long. If you asked my family what our favorite holiday is, the answer would most definitely be, "Sukkot!" (Probably accompanied by some excited hopping up and down on the part of my children.)
So why is family church camp so great? Here are just a few of my favorite reasons.
Community
It's inevitable — camping together fosters community. Whether it's asking your nearest camp neighbor if you can borrow a couple matches, or spending long nights under the moon and around the camp fire, people pull together more when they're out of their comfort zone. It's easy to be secluded when you're at home and not faced with needs every time a storm blows in, but while you're camping with others then awareness of your fellow humanity is unavoidable. In the hot, sticky daytime there are newbies that need help putting up or fixing their tents, and in the dusky, cool nighttime, people pull out their guitars and begin singing. Sometimes the outdoors ring with worship music as humans and crickets raise their voices together. It's a special kind of holy we don't usually experience in our air-conditioned houses back home. I think the Lord smiles when He sees us working and praying together like that in His honor. It's a little taste of future glory and paradise that sweetens our hearts all year long.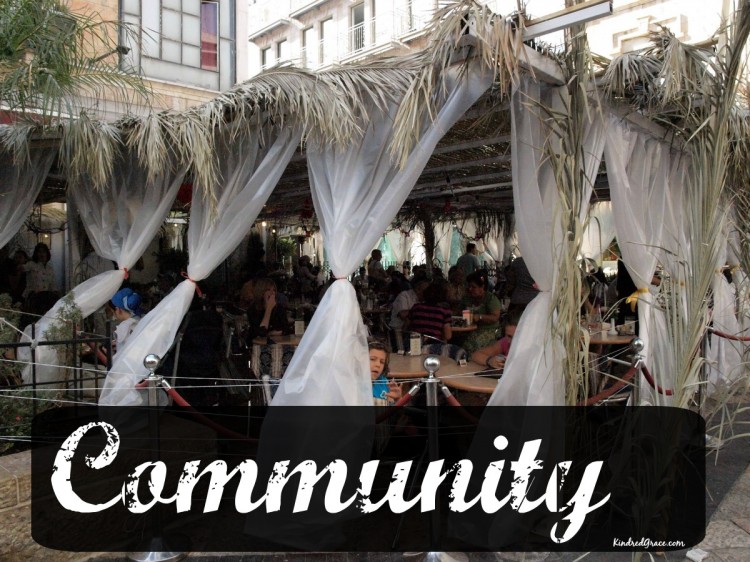 Connections
Church camps are known for bringing near people from afar. Meeting new people and connecting with kindred spirits is a daily joy at camp. Oftentimes we collect several phone numbers and email addresses from people we want to keep in touch with after the festival. We also re-meet acquaintances from previous years and relive old jokes, experiences and conversations. Since we camp as a whole family, then we also get to share company with other whole families. This makes a different experience than just kids meeting each other. It also comes in handy for parents who would like to know a little more about the family of their kid's crush. I met my husband at Sukkot church camp, so I'm speaking from happy experience.
Comparison
It's easy to get stuck in the rut of thinking that all churches operate like your own. However, at large family church camps, there are oftentimes several different congregations represented. And usually there is great diversity present even within the same denomination. Comparison between the different assemblies of believers can be healthy if done with a graceful heart. As a minister's wife, I found myself comparing notes with other ministers' wives that were present. It was wonderful to be able to laugh together over silly behind-the-scenes church escapades. And it was helpful to be able to glean from others' wisdom regarding leadership problems and difficulties. We also came in contact with several new believers in the faith that could offer a fresh set of eyes and opinions to the mix. They came up alongside the veteran believers and reminded everyone of the wide-open bliss of one's first church camp.
A Joyful Experience
All in all, church camp has the potential to be grand. Don't get me wrong, I've had some Sukkots that were just flat out tough. Sometimes people didn't get along or it rained the whole week or somebody got sick. But ultimately, camping is just like life. You win some and you lose some. What matters the most is that you put your heart into it and you try. God said that He wanted the children of Israel to camp out every year so that they'd remember camping in the wilderness for forty years (Leviticus 23:42-43). When I look up at that full moon brightening the night, and when I look out on all the little lights dotting the campsites around mine, I like to think that I have the opportunity to feel some of the emotions that my ancestors did while following the Pillar of Fire.
The Lord is still Immanuel, God-with-us. That reminder is the best part of church camp to me.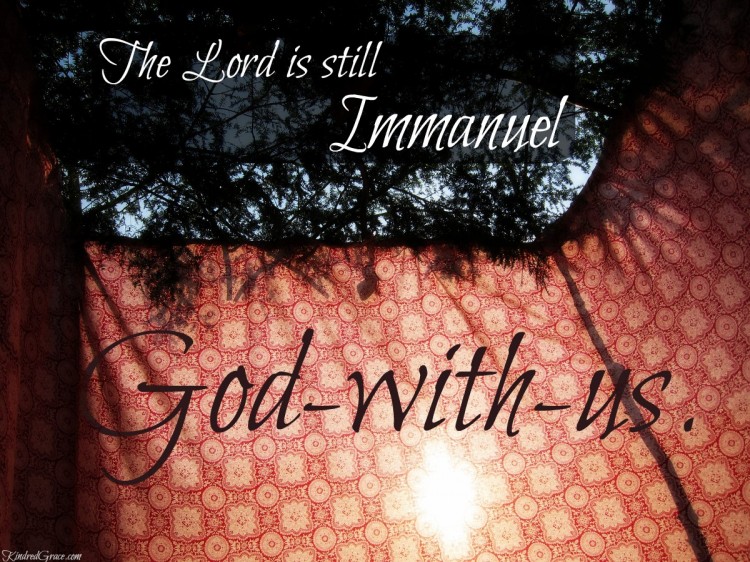 Photo Credits: Elisabeth A. and Callie Mitchell