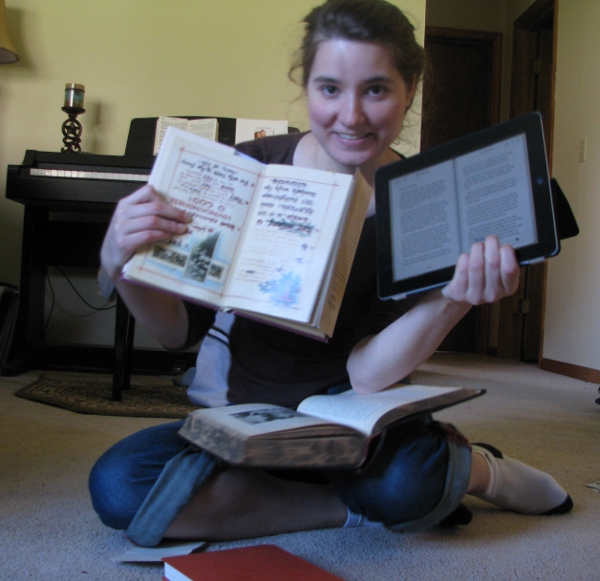 The day I downloaded my first eBook onto our iPad, I was thrilled. I had finally found a way to carry a library in my bag — without breaking my back or going over the weight limit at the airport! When I downloaded my first free eBook from my wishlist, and began to realize the potential for collecting lots of books I wanted to read for free, I felt like I'd just unwrapped a perpetual Christmas package. What book lover wouldn't get excited about free books?
Of course, I still love my real books. There's nothing like real pages and a real spine of a book resting in your hand. But eBooks are a wonderful compromise when you don't have enough space, or a library close enough, to satisfy your reading appetite in a space-effective, cost-effective way.
There are lots and lots of inexpensive eBooks out there. There are even lots and lots of free ones! The problem is finding the ones you may like before the usually short free download time-frame expires. It can take a lot of time to scour the web for books. That's why being a part of an eBook alert community has been wonderful for me!  Being able to keep an eye on the Free eBook Alert group on Facebook means that I don't actually have to search out every free eBook I download.  There's not just one of us looking for the best free Christian-friendly eBooks books available, but a whole lot of us. Thanks to this group, I don't just have a mile-high stack of real books to read, but an equally as high and exciting pile of eBooks that I've gotten for free waiting for me to dive into.

If you love free books, and if you'd like to be able to expand your eBook library for free, you should definitely check out the Free eBook Alerts for Christian Readers on Facebook. There are almost daily updates with links to all kinds of books — ranging from cookbooks, to organizational to fiction! It's a lot of fun, and as a community, we can all help each other by sharing our finds.
You don't have to have an iPad, a Kindle, a Nook or some other fancy eReader to enjoy the benefits of the eBook alerts. You can download an app to your computer and read from there!  Check out our eReader Resource page for more links and information to get you started on creating your very own eBook library today!