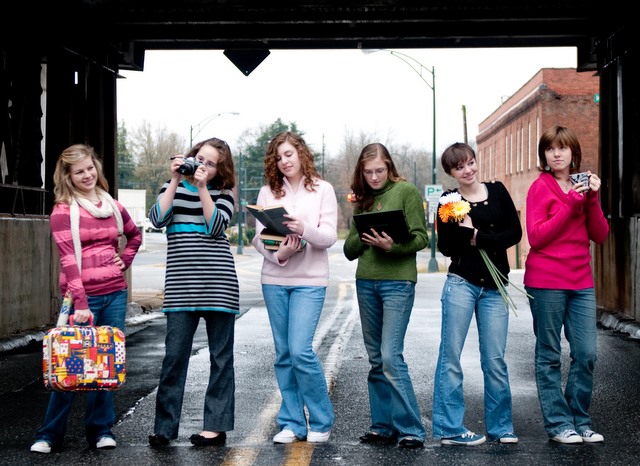 At the Championship Cups awards ceremony in 1925, Eric Liddell (quoted in God's Joyful Runner) said, "My motto in life has ever been, 'If a thing is worth doing, it is worth doing well.'"
The posts here at YLCF this month have shown a beautiful diversity of "doing" — and not only doing it well, but doing it with a purpose!
This month's posts were just the beginning, though, to get you thinking about your passion, your purpose. Because now, it's your turn: share the link to your blog post about your passion, or comment telling us about your passion and purpose. Not only will you find direction and clarity in putting your purpose into words, you'll have a chance to win all sorts of fun prizes to aid you in pursuing your passion!
Olympic medalist Eric Liddell, when asked about the source of his athletic strength in tough races, replied:
"Why, it's the three sevens, you know… Seventh book of the New Testament, seventh chapter, seventh verse: 'But every man hath his proper gift of God, one after this manner, and another after that'." (God's Joyful Runner, page 55)
It's a beautiful thing to see how God has given each of us a different identity, with a different passion, a different purpose. And yet we all share a unity because of the one purpose behind all of our passions: to give glory to God. Because every gift is from Him, and He is the source of the strength of our passions.
What is part of God's purpose for you? How has He gifted you? What passion has He given you the talents and skills for? What is it you love to do for Him?

(YLCF does not necessarily endorse every blog or lifestyle portrayed in the above links.)
Passionate Team Posts
Chantel: writing
Danielle: authenticity
Elisabeth: writing
Elisabeth: helping
Gretchen: writing
Jennifer: theatre
Jeannie: heirloom crafts
Jessica: natural parenting
Katie: identity
Theresa: DIY projects
Passionate Guest Posts
Jessica Elisabeth: music
Trina Holden: food that heals
Jennifer Pinkerton: photography
Everly Pleasant: writing
Jennifer Straw: teaching
Abigail Westbrook: graphic design
Your Passion & Your Purpose

Identifying Your Passions
Purpose in Ordinary Days
Spoken Identity
the one purpose behind all our passions
Your deep gladness, His great purpose
Your God-Given Personality & Gifts
For Whom Do You Carry Your Stone?
(The link-up ended November 6, 2011. Our passionate readers shared their purposes in link-ups & comments for a chance to win one of five prizes…)

Purposeful Prize Winners
1. Because every passion requires a bag to carry all the tools of the trade…a $50 gift certificate from Marie-Madeline Studio! Awarded to Kristy, who lives to "impart a passion for Christian womanhood into the lives of the precious souls God has entrusted into her care."
2. Because sometimes it helps to pursue your passion in style…a $20 gift certificate from Little Missy Kate's: affordable, custom, hand stamped jewelery! The winner? Laura, who has three passions that drive her—writing, animals, and medical science.
3. & 4. Because every passion needs to be journaled…a Moleskine journal or notebook (up to $15 value) from The Book Depository…to both Jessiqua and Naomi. Jessiqua's passion for writing has found purpose in writing novels; Naomi has learned to mold her passion for nursing around her lifestyle of motherhood.
5. Because pursuing hobbies can get your hands dirty…two bars of soap from "Delightful Soaps" Etsy Shop for Stefanie, whose passion is for her local church, for becoming a woman of God and serving Him in every aspect of Proverbs 31.
We're grateful for our photographer, Jennifer Pinkerton, and graphic designer Abigail Westbrook, whose combined passions make such beautiful buttons for YLCF! And many thanks to the ladies of Marie-Madeline Studio for contributing part of the gift certificate!