I love twinkle lights, snow on Christmas Eve, holiday dinner and stuffing the stockings with all sorts of unexpected, random things. But I must confess. One of the things that I love the most about the holidays is the steady trickle of holiday joy that arrives via post for a few weeks.
I use to be quite the prolific writer of letters back in the day. My mail box buzzed with fat envelopes flying back and forth across the world, connecting me to some of the most beautiful people I know. I use to pour my heart into the ink that filled page after page with memories, experiences, dreams and ideas. I loved connecting with people. I loved the way that writing grew friendships.  Those pen pals of the past have become some of my best real life friends, and even a part of my family.
But something happened to those letter-writing days. We all grew up. From children, to teens and then adults with careers, families and homes of our own. The letters I write and and receive are down to a pitiful few these days. And I miss them. A whole lot.
When Hallmark contacted me and asked if I'd be interested in participating in a Get Carded Challenge, you'd better believe I jumped on it. Of course, there was this business of having a baby and a bit of an unexpected twist to her arrival that threw me off my game.
But a month or so ago, after I put the baby to bed, I pulled out the pack of cards I was sent and sat down and wrote a few. It had been far too long since I'd written and I felt rusty and awkward trying to put words on paper. But while I might be rusty, I haven't lost my love for writing letters. I had so much fun writing those just because notes, and I hope the recipients enjoyed getting the cards as much as I enjoyed writing again. In fact, I've decided to keep up the writing again.
It's felt a little like old times. Maybe they aren't twenty page epistles. And maybe they are more of a few jotted words to say "I'm thinking of you" instead of well-worded letters on pretty paper. Maybe my handwriting isn't as tidy anymore. Half of the time I'm writing with a baby in my other arm, after all! But it just feels good to write again. To reach out. To let the people who are so important to me know that they are thought of and loved.
It's one of my New Years resolutions to make note writing a part of my priorities again. If I know you, you never know–maybe you'll find a card in your mail box one day soon! Thank you, Hallmark, for helping me to remember how much fun real mail is to send!
So…when it comes to holidays, it's no wonder that I look forward to mail at Christmastime. I love Christmas cards. I love hearing a little bit about the good moments in your lives. I love seeing holiday pictures. I love sharing holiday joy across the miles.  I love that even though we can't all send each other real holiday cards in the mail, we can take this chance to to share our virtual holiday greetings with each other right here. I look forward to this post all year!
Your Holiday Greetings
If you've written a post or shared a holiday picture this year, we'd love to read it! Add your link below and be sure to stop by and catch up with fellow readers and team members.
You can also use the discount code BLOG30 to buy cards for 30 percent off on Hallmark.com until the end of the year!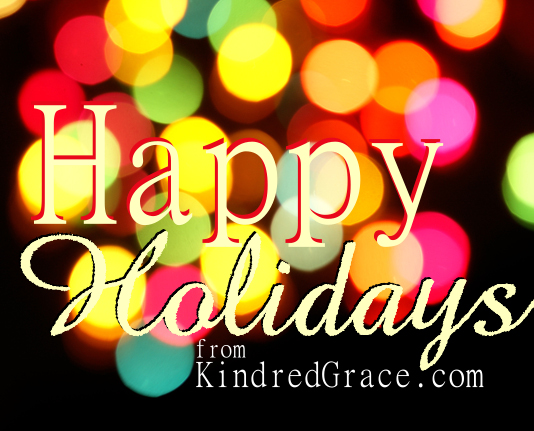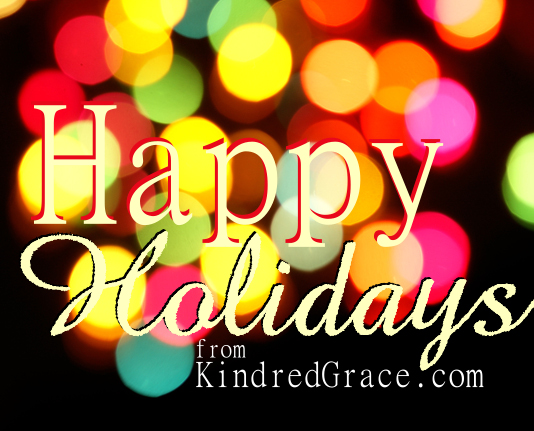 Happy Holidays, friends. May your days be merry and bright, and your Christmases be just exactly as you've hoped they'd be all year long.